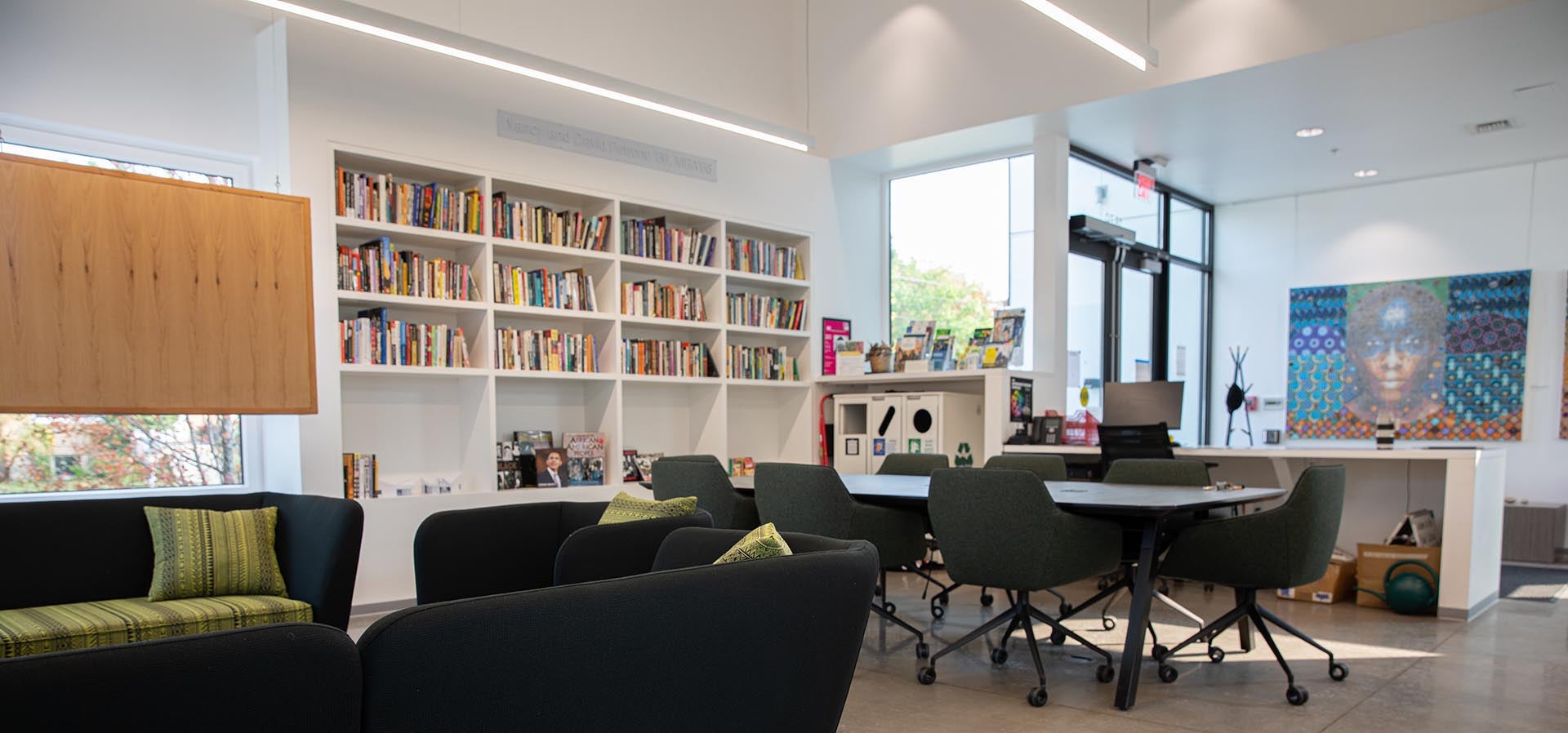 Lyllye Reynolds-Parker Black Cultural Center
Apply Now: Black Cultural Center Scholarships
Award allocations are based on academic classification, but range from $1,000–$6,000; available for incoming first-year students through graduate and law students.
Donate: Advancing the Mission of the Black Cultural Center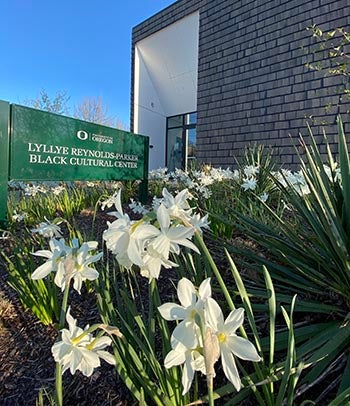 Lyllye Reynolds-Parker
Black Cultural Center
1870 East 15th Avenue
Eugene, OR 97403
SPRING TERM HOURS
Monday–Thursday: 10:00 a.m.–7:30 p.m.
Friday: 10:00 a.m.–6:00 p.m.
Weekends: Closed
SUMMER HOURS
Will vary
Get Connected
If you are interested in staying up to date about what's going on with the BCC, please provide your name and email using our online form to be added to our mailing list.
BCC on Instagram BCC on Facebook
---
Collaboration and Advertisements?
We invite the UO campus and greater Oregon community to advertise programs, events, and job opportunities via the Shades of Black Newsletter and BCC social media.
---
BCC Space Reservations
Looking to host your next meeting, campus visit, or other event? Submit a request at least 72 hours in advance. Currently we are not available for Saturday reservations.
Academic and Financial Resources and Support
---
---
---
Our Mission
The Lyllye Reynolds-Parker Black Cultural Center is the engine for Black students' academic success at the University of Oregon. The BCC is a welcoming and supportive space that helps Black students harness the resources necessary to navigate their social, cultural, and academic experience. By investing in the success of Black students, the BCC enhances the cultural and social development of the entire University of Oregon community.
---
Black Cultural Center Opening from University of Oregon on Vimeo.
About Lyllye Reynolds-Parker
Ms. Parker earned her BA in sociology from the UO in 1991. She worked at the UO as an academic advisor in the Office of Multicultural Academic Success for 17 years, until she retired.
Ms. Parker has served on multiple advisory committees. She also serves on the board of a local nonprofit, the League of United Latin American Citizens, where she is the honorary chair of their Anti-Racial Profiling Committee.
The UO's Women's Center hosts an annual Lyllye B. Parker Womxn of Color Speaker Series to bring female speakers of color to campus.